Appointment txt and email reminders
It doesn't matter how important an appointment is, there's always something that can happen to cause your most diligent client to forget. As such we've introduced appointment reminders that will txt or email your client 24 hours before you're expecting to be seeing them.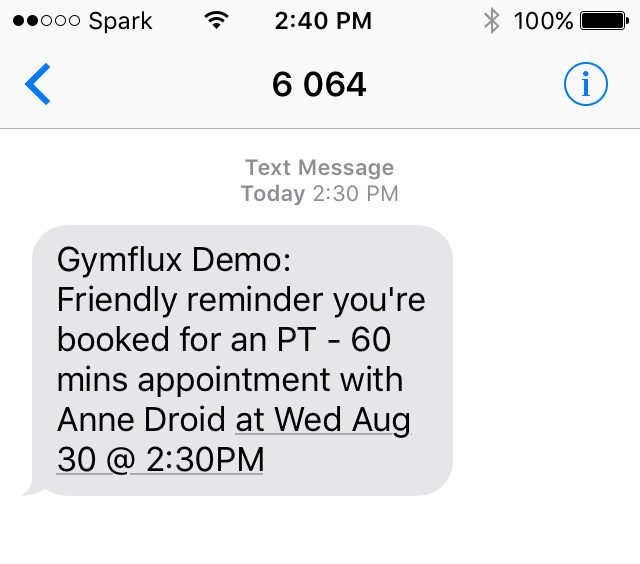 Minimising missed appointments is great for your clients, your coaches and your business and is baked into Influx. We've got more great features coming to appointments soon which will be announced shortly.