InfluxKiosk trial starting
Being able to manage your gym on the run is great but if you've got a front desk, wouldn't it be great if you didn't have to keep it manned all the time? Or maybe you just want to reduce the workload on your existing front desk staff? Well that's where InfluxKiosk comes in.
With the help of any consumer tablet, you get a self-service touch screen where members can book into classes once on premises. You don't even need to mount them on your front desk, if you have a studio located elsewhere, you could mount them to the wall there. InfluxKiosk is now under trial, so if you would like to be first to give it a go and relieve staff pressure, contact us via the usual channels.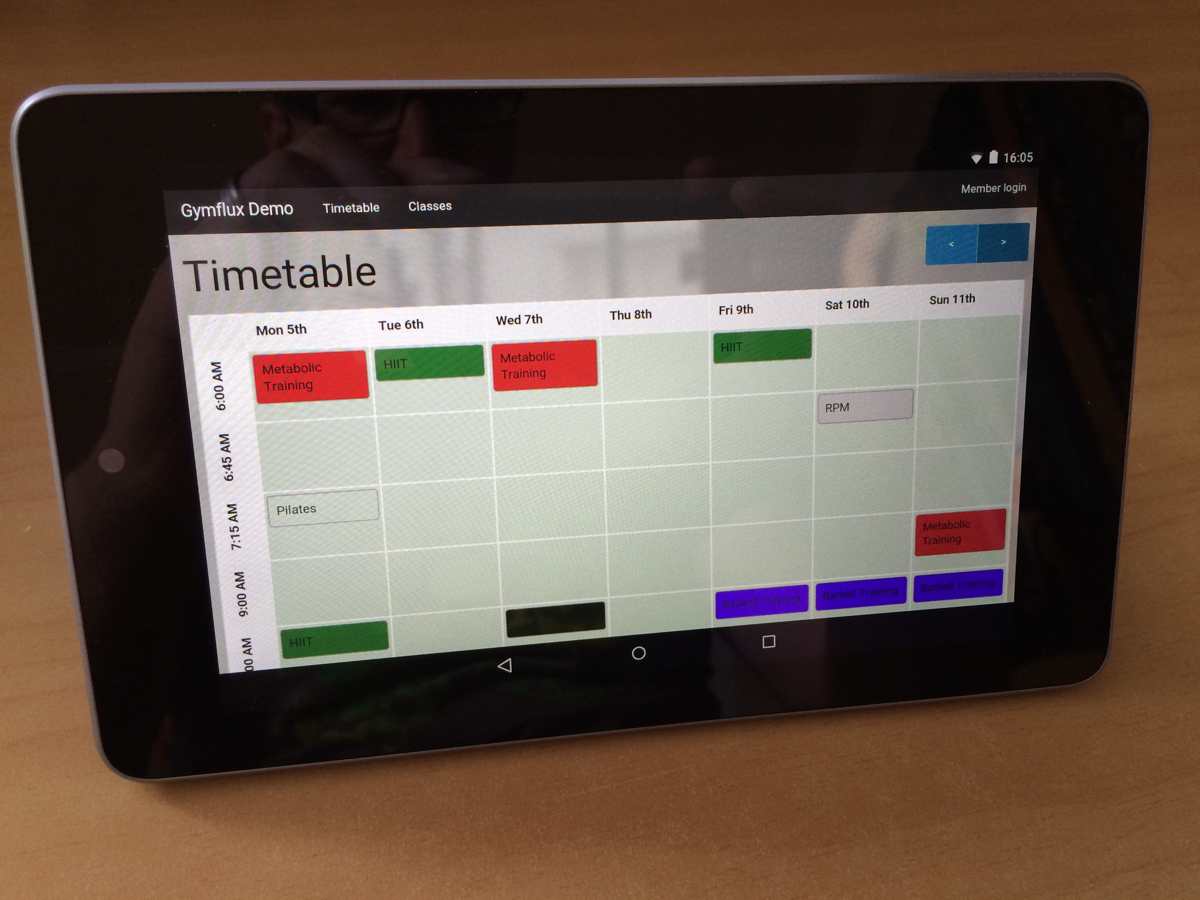 InfluxKiosk on an Android tablet showing the timetable view
We've got some USB barcode scanner & RFID dongle options in the works, so if that sounds like you too, let us know.